Qualifications & Background
As president of Echo Valley, Ms. Needham has full responsibility for all aspects of client service, transaction management and regulatory compliance.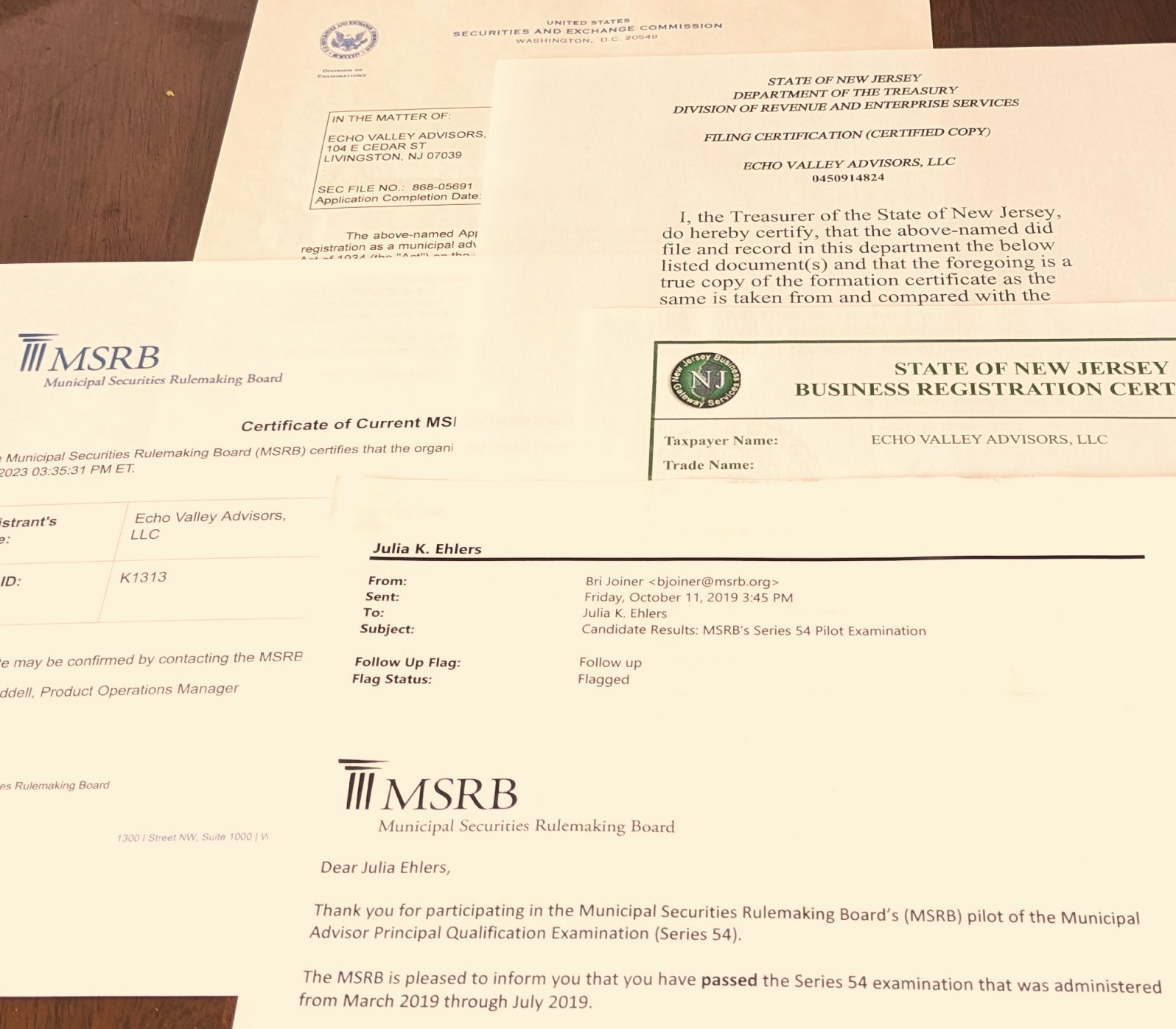 Qualifications
Echo Valley Advisors, LLC is a registered Municipal Advisor with the SEC and the Municipal Securities Rulemaking Board (the MSRB).
Registration information may be found via the MSRB's website:
Municipal Advisors | MSRB
Ms. Needham's qualifications with FINRA:
Series 54 - Municipal Advisor Principal
Series 50 - Municipal Advisor Representative
Series 53* - Municipal Securities Principal
Series 7* - General Securities Representative
*Through FINRA's Maintaining Qualifications Program
Education
Princeton University, A.B. in History (magna cum laude), 1989.
Columbia University, MBA in Finance and Management, 1994.
Professional Background
Entered the field of public finance in 1989 at Merrill Lynch, specializing in municipal reinvestments.
After obtaining MBA, joined Credit Suisse Financial Products in 1994, analyzing interest rate swaps, mortgage-related derivatives and structured notes for municipalities and banks.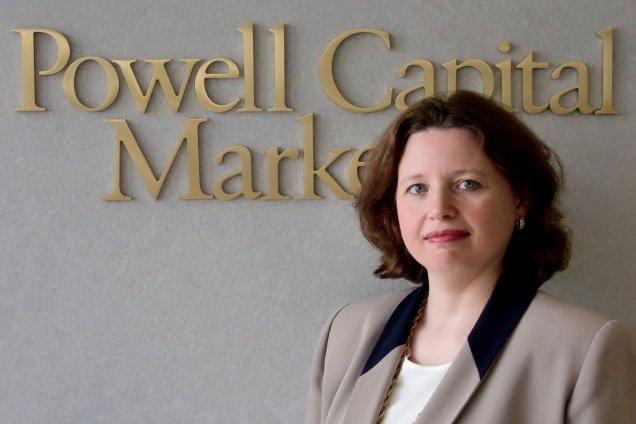 Transferred into the hedge fund group at CS First Boston in 1996, developing investment strategies for hedge funds using interest rate swaps, swaptions, foreign exchange forwards and foreign exchange options.
Joined Powell Capital Markets, Inc. in 2003 and remained with that firm until its closure in 2020. Provided financial advisory services and underwriting services to a wide variety of issuers throughout New Jersey.
Joined NW Financial Group, LLC, in 2020 as Managing Director, providing transaction management for municipal advisory and underwriting transactions. In addition, provided advisory services to counties and municipalities regarding the use of CARES and American Rescue Plan funding.
In 2023, formed Echo Valley Advisors, LLC, named after her childhood home, providing financial advisory services to municipal clients in New Jersey.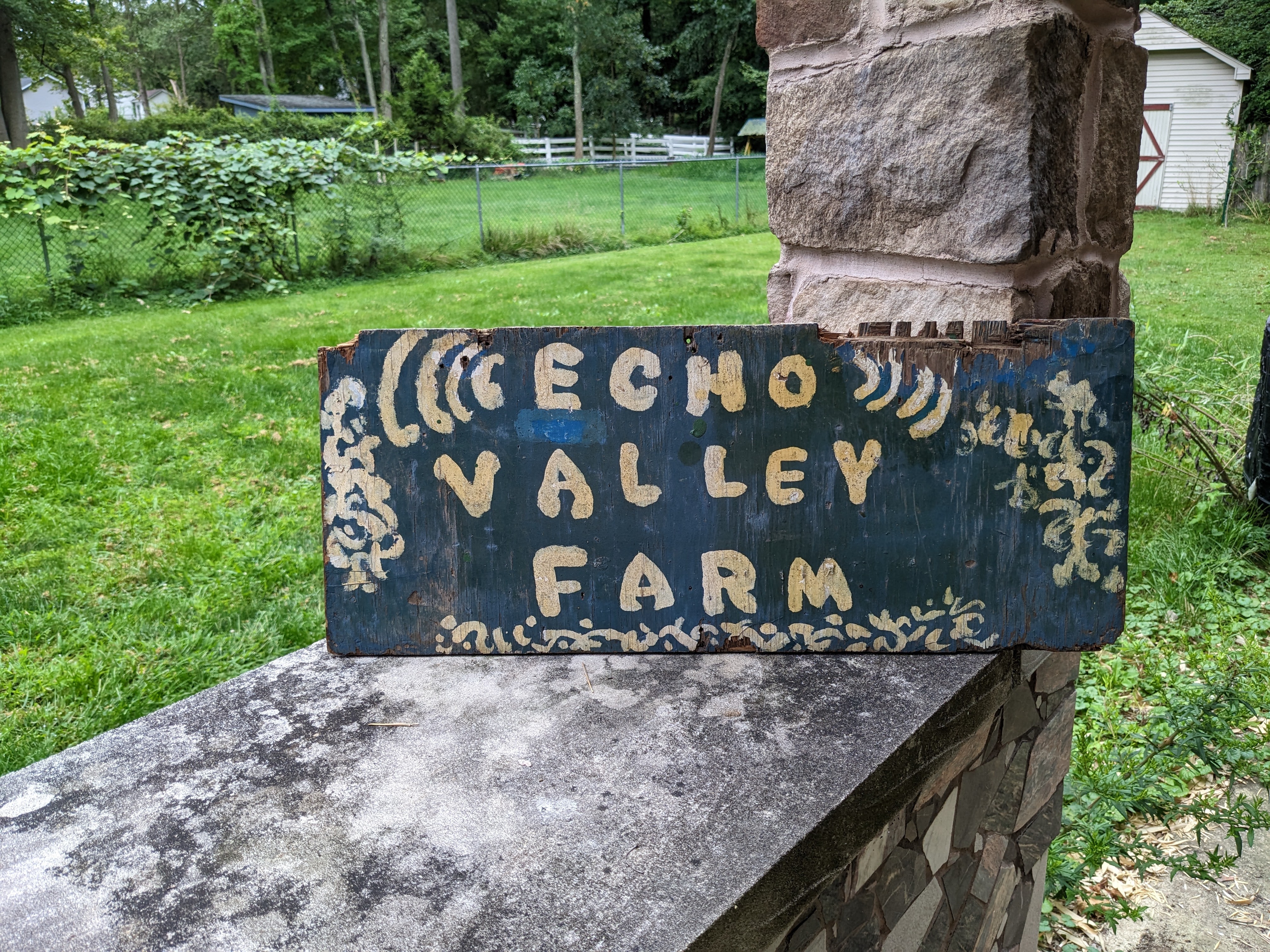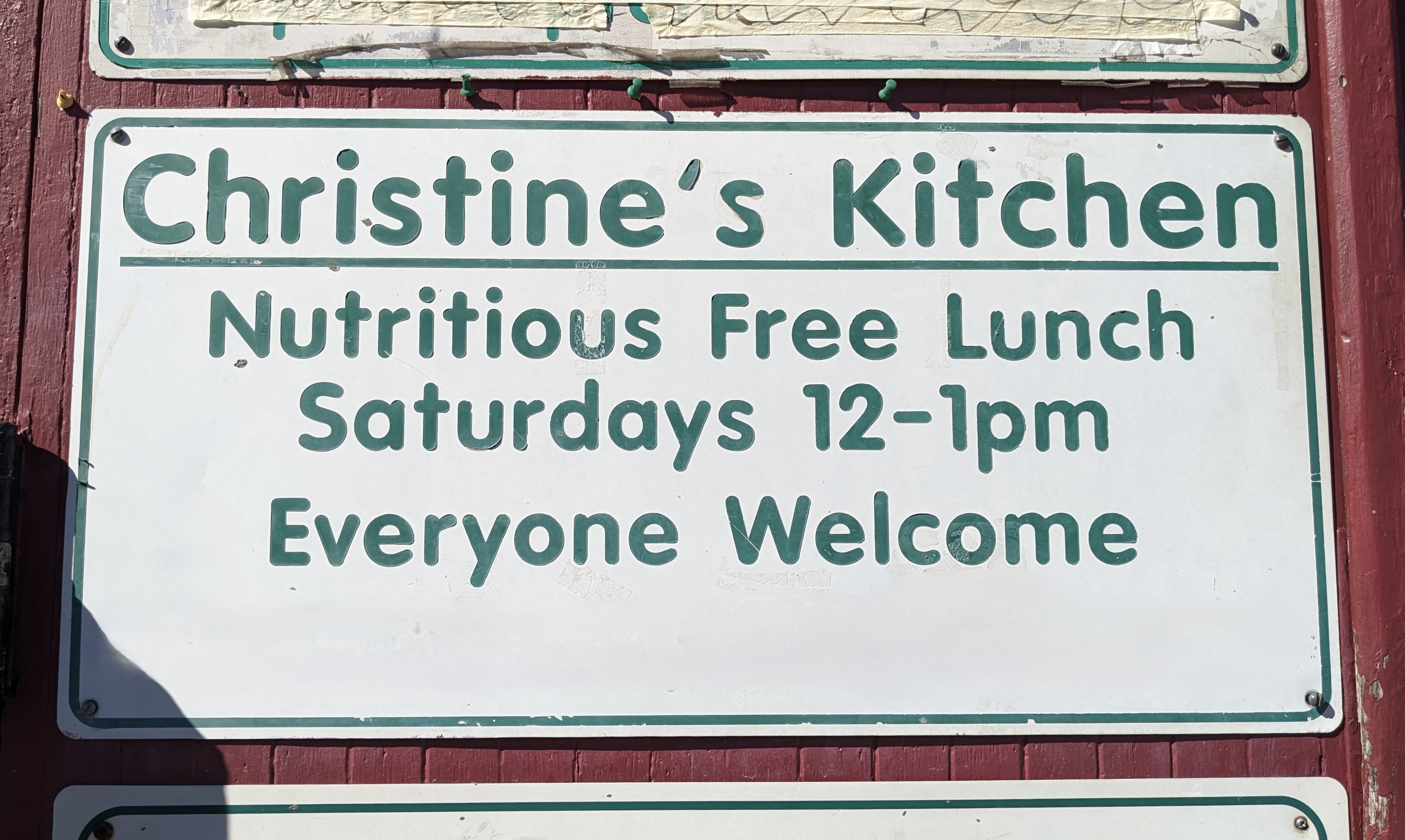 Community Service, Essex County
Since 2002, Ms. Needham has coordinated operations for Christine's Kitchen, a soup kitchen based in West Orange that serves more than 200 lunches each week. Christine's Kitchen is supported by a consortium of more than 20 churches, youth groups and social groups. Supporting groups come from West Orange, Caldwell, Verona, Montclair, Essex Fells, Millburn, South Orange and Maplewood.